To Be or Not to Buy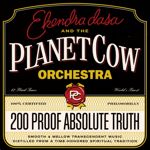 To Be or Not to Buy
Around the time I wrote this song is when we finally paid off our credit cards and cut up each and every one into the shape of guitar picks. Listen and you will know why, more or less.
Price: $1.08
©2003 Ekendra Dasa
Audio clip: Adobe Flash Player (version 9 or above) is required to play this audio clip. Download the latest version here. You also need to have JavaScript enabled in your browser.

I was feelin' low down cause I had no job
Instead of filet Mignon, I was eatin' corn on the cob
Then a platinum VISA came addressed to me
So I cheered myself up with a big shoppin' spree
To be or not to buy? That is the question.
Is it nobler in the mind to possess any less?
I just can't stop. I'm in credit card bliss
If I could not shop, I would not exist.
I bought every trinket they had in that store
Then I got to thinkin', "should I shop some more?"
Well, I had no limit on my plastic friend
And I did not feel timid, so I went shoppin' again
When I missed all my payments, they repo'd my home
Had to move to the basement and live all alone
'Cause they took all the clothes that I got from that store
And who wants to know you when you're naked and poor?