The Edge of Life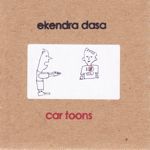 The Edge of Life
Spiritual pursuit is sometimes called the Razor's Edge, at least by Somerset Maugham. Our very existence is in the atmosphere of nonexistence. How freaky is that?
Price: $1.08
©2006 Ekendra dasa
Audio clip: Adobe Flash Player (version 9 or above) is required to play this audio clip. Download the latest version here. You also need to have JavaScript enabled in your browser.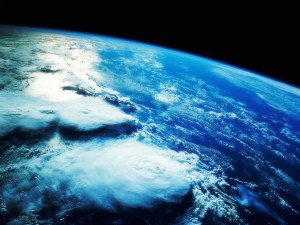 I woke up frozen, tired and bewildered
I blew my nose in a coffee filter
My wife said,
"Get outta bed, now honey"
I said what? Are you trying to be funny?
Yappin' dog came and stole my shoes
I stepped on a slug, got the barefoot blues
I think I wanna get back into bed –
Start all over again
That's the way it all goes down
Out here on the edge of town
It's so hard just to get around
No matter how fast you drive
On the edge of the road is a ditch
For everybody who'd rather fight than switch
Dancing on the edge of a knife
Here I am on the edge of life
My next door neighbor said, "How ya doin?"
I said, "My whole life is a ruin.
I'm a mess. I need professional help."
He said, "Next time, keep it to yourself."
Never knew when I was suckin' my thumb
I was headed for this much fun
But by the time you realize what you're in for
you're in formaldehyde.
On the edge of pleasure and pain
I'm goin' borderline insane
Try-in to stay in the game
Tryin to look alive
It's a game of cosmic pickle
Birth and death and I'm in the middle
Dancing on the edge of a knife
Here I am on the edge of life
Well all my ills seem to last forever
But I'm not thrilled about becoming a cadaver
Let me live a little longer then maybe
I'll get it together. I'll be hip and swingin' baby
You try and tie up every little loose end
Then it all gets unraveled again
I'm in the fit to be untied category
And this is my sad story
Hanging off the edge of a cliff
Does it ever get better than this
Think about everything I won't miss
When I take that dive
Jammed in between heaven and hell
There's me and I'm not doing too well
Dancing on the edge of a knife
Here I am on the edge of life
Dancing on the edge of a knife
Here I am on the edge of life