Strength of the Strong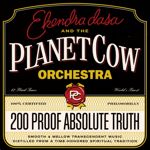 Strength of the Strong
Whenever you think you can't do something that really needs to be done, you're right. You're not the doer. All you need to do is participate. So don't be a drag. Get it?
Price: $1.08
©2003 Ekendra Dasa
Audio clip: Adobe Flash Player (version 9 or above) is required to play this audio clip. Download the latest version here. You also need to have JavaScript enabled in your browser.

When I get up I wanna get back down
Get on track? I never get around to it
Gravity gets the best of me, apathy takes the rest
Every day's another great big fight to move myself to do what's right.
I got excuses out the wazoo why I don't do what I ought to
No way am I gonna get an easy ride – crucified's more like it
yeah, if I'm livin' right and fightin' the good fight
Only one sure way to put right the wrong
and I been standin' on the parkin' brake for way too long
but nothin' is as wrong as it seems to be
'cause, Strength of the Strong, You're within me
oh make me strong enough to break on through
there ain't much that I can do without You
Wastin' time and watchin' it waste me is a crime.
It ain't where I wanna be.
I know what I got to do but I don't do it.
I try to get around, not through it.
Everyday is gonna be a fight but it can be all right if I put
all that I put into bein' a fool into bein' a fool for You
Anyway, where it is said that I can just lie down and play dead and
get the red carpet from the Goloka if I think it's all a big joke?