Rockin' Fantasy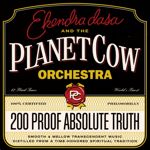 Rockin Fantasy
Not to be confused with "Rock and Roll Fantasy" by either The Kinks or Bad Company. No. Simply another tale of a recurring shattered dream.
Price: $1.08
©2003 Ekendra dasa
Audio clip: Adobe Flash Player (version 9 or above) is required to play this audio clip. Download the latest version here. You also need to have JavaScript enabled in your browser.

It seemed like a magical vision
Ended up a fountain pourin' out derision.
Sailin' like a boat on the ocean floor.
Don't wanna bail it out and patch it up anymore
I release you. I release you – now let me go.
Don't wanna be another head on a garland of skulls.
Had me jumpy and twitchy too.
Had me weak and wired and worried
Didn't wanna say nothin' to freeze you
Screwin' up my head, just a-tryin' to please you
No relief – nothin' but sand.
Them shimmerin' waves make a man think he'll get somethin' to drink.
Gotta lotta load to be lightened
frightened is what I am at the thought of
leavin' all my tyin' illusions.
solution is just to understand that
Reality, no matter how hard it seems to be,
Beats a rockin' fantasy.