Red Rug on the Road of Life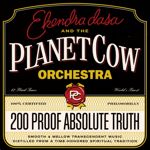 Red Rug on the Road of Life
If all men are mortal, and I'm a man, and Socrates is also a man, does that mean that the thing I see up ahead on the double yellow line of the highway that looks like an exploded version of a family pet is actually a family pet or is merely a crumpled heap of soggy purple shag carpet?
Price: $1.08
© 2003 Ekendra Dasa
Audio clip: Adobe Flash Player (version 9 or above) is required to play this audio clip. Download the latest version here. You also need to have JavaScript enabled in your browser.

Red Rug on the Road of Life!
Last night I was takin a drive
Out of the city. I was feelin' alive. And then,
What's that up ahead lookin' dead? Doggy!
Somebody ran over his head.
Tried to catch a tail light with all his might now he's a
Red rug on the road of life.
My friends said, "Live a little.
Get out the fry pan, get on the griddle and
Hang ten on a wave of desire, and then
Wipe out right into the fire. Come on!
Get cookin! You're gonna be lookin' like a
Red rug on the road of life."
Another achy, flaky mornin' – take it as a warnin' :
Born and now you're goin' out the other door. . .
Get hip. Get a grip. Get ready for a long trip –
Plan it and you're standin' on the planet of the Lord.
Hot on the trail of anything salacious
Thought failed and all my logic got fallacious.
Knocked out tryin' to live it up.
Big Mama Nature gonna make you give it up
She'll get you on your knees – "Hands up, buddy. Freeze!"
Another highway pizza, don't look now, but it's a
Red Rug on the Road of Life.