Red Light Up Ahead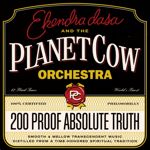 Red Light Up Ahead
The body is a vehicle for the spirit. Human bodies are like limousines for the spirit. We've got everything we need to reach the ultimate goal of life. But unfortunately we spend most of our time emptying out the bar, playing the video games, and insulting everyone else on the road. Until we run out of road.
Price: $1.08
©2003 Ekendra Dasa
Audio clip: Adobe Flash Player (version 9 or above) is required to play this audio clip. Download the latest version here. You also need to have JavaScript enabled in your browser.

Red light up ahead, hurry up and get dead
Cruisin' in a long black, wild party in the back
Driver got a lead foot, bridge is out—don't look
Paintin' the town, your heartbeat a countdown to
Draggin' down a hallway in a hospital bed
Red light up ahead.
Cat gut, coon flat, ain't gonna be that
I'm invincible, long as my tank's full
Father Time? I can lick him. I'm gonna play chicken
Wait til his eye whites get in my headlights
See me on the TV set: "Man Found Without a Head."
Red light up ahead
Keep your dumb road map, don't need sissy crap
Makin' my own way—thanks a lot anyway
Busted a fuel line—what's that road sign?
"Welcome to Death Valley." shoulda got a Rand McNally
Tried to get to heaven and I got to hell instead
red light up ahead
red light up ahead
red light up ahead
red light up ahead