Om Gimme This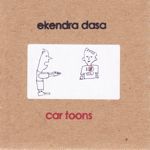 Om Gimme This
Have you ever prayed for things that are limited, temporary, and illusory, thinking they'd make you happy? Ever been disappointed, even after getting whatever you prayed for? Well, of course you have, and so have I. That trick never works.
Price: $1.08
©2004 Ekendra Dasa
Audio clip: Adobe Flash Player (version 9 or above) is required to play this audio clip. Download the latest version here. You also need to have JavaScript enabled in your browser.

Mom told me, before you go to bed
Get on your knees. Bow your head. Say,
"Now I lay me down to sleep
I pray the Lord my soul to keep
Bless all of us, every one
In You we trust, Thy will be done"
Then I got so jaded— I did not care.
I updated all my prayers
I prayed for cars, prayed to get girlfriends
Guitars and money to spend
"Now I lay me down to sleep" became
"Hand it over, Lord. Don't be cheap"
Om gimme this, Om gimme that
And the other thing, too, while You're at it
Deliver it overnight, if You please
I'm doin' my bit here on my knees
Well, the Lord came through. I got the goods
I was well-to-do in my neighborhood
I went draggin' downtown with Linda Lou
Ragtop down on my Malibu
I was a hometown king of rock and roll
I got everything but I lost my soul
Cause I looked around at all I had got
I could have been happy. I was not
Linda Lou was fried. She said, Buddy,
If you ain't satisfied, you're nutty
We broke up, my car broke down
And the guitar made the most lonesome sound
So here's the deal, you kids out there:
Don't be like me when you say your prayers
Don't try and get God working for you
As if He had nothing better to do
Or else someday you'll live to regret it
Careful what you pray for—you're gonna get it.