Why Aren't There More Songs Like This on the Radio?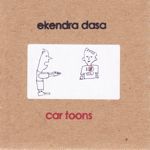 Why Aren't There More Songs Like This On The Radio?
Have you ever wondered why the sky is blue as opposed to plaid? Why things fall down as opposed to sideways? Why a handful of people who play basketball on television earn more money than all the teachers in the high school you went to combined? Why, after all these years, people keep asking questions beginning with the word "why?"
Price: $1.08
©2006 Ekendra dasa
Audio clip: Adobe Flash Player (version 9 or above) is required to play this audio clip. Download the latest version here. You also need to have JavaScript enabled in your browser.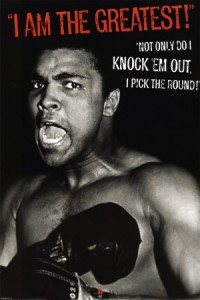 On my way to Atlanta, my tank was on zero so I stopped for gasoline
The real American hero. I put my card in, I stood there wonderin'
Did I still have money? Was I still somebody?
I saw an old man walkin' . He had a hard time walkin'
So I did a little backward bendin' as if that would keep me young
But everything here is so temporary. Sign said lift the nozzle,
Fill 'er up and hit the highway.
In the pickup next to me, I saw a red haired girl smokin' a cigarette
Otherwise attractive. I saw her ponytail. I saw her seein' me.
But what I could not see was the soul inside. I know that's the real deal
But I'm not there yet. All I can see is Red hair and cigarettes.
Why can't I stay young? Why must I get old? While we're on the subject,
What am I here for? Was I a malcontent in a perfect world? Is that what landed me
In the twentieth century? Who is in charge here? Tell me, who runs the show?
If I ever find out, there's a lotta things I'd sure like to know
Muhammad Ali said he was the greatest in nineteen seventy-four
He does not say that anymore. Time passes so fast – quickly away it slips
Through the middle of an hourglass shaped like a woman's hips
And every grain of sand, it flows down the river, and from the river to the sea
They say life began there, but I know better
Why aren't there more songs like this on the radio?